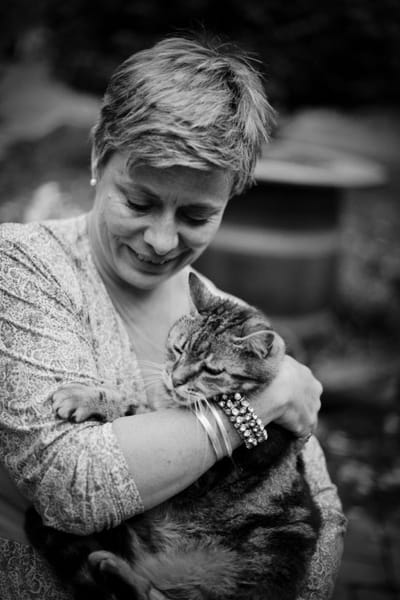 Hello, my name is Nicolette Kyberd. When I moved from the UK to Australia in 2002 I needed to reinvent myself. I came here for love and so had to leave my old London lifestyle behind. My husband was (and still is) an amazing winemaker. I settled in Red Hill on the beautiful Mornington Penisula, which is where we still live now.
When I moved, I brought my cat Oscar with me. He was my first baby - Oscar the Wondercat. When I lost him, my world fell apart. My husband was overseas working and our two boys had only known life with him. When I hear you have lost your forever friend, furry friend, your wagging companion, four-legged soul mate, I get it. I may soon finally allow myself to change my FB picture as Oscar will be here on this site for you all to see.
This site is designed specifically for pets. I create beautiful stones that will last forever. It took me a few years to perfect my engraving style through my other website @engravedstoneco where you can see some of my other work including celebration, garden and commemorative stones.
Thank you for seeking out my new www.petmemorialstones.com.au - here's hoping I can help you.